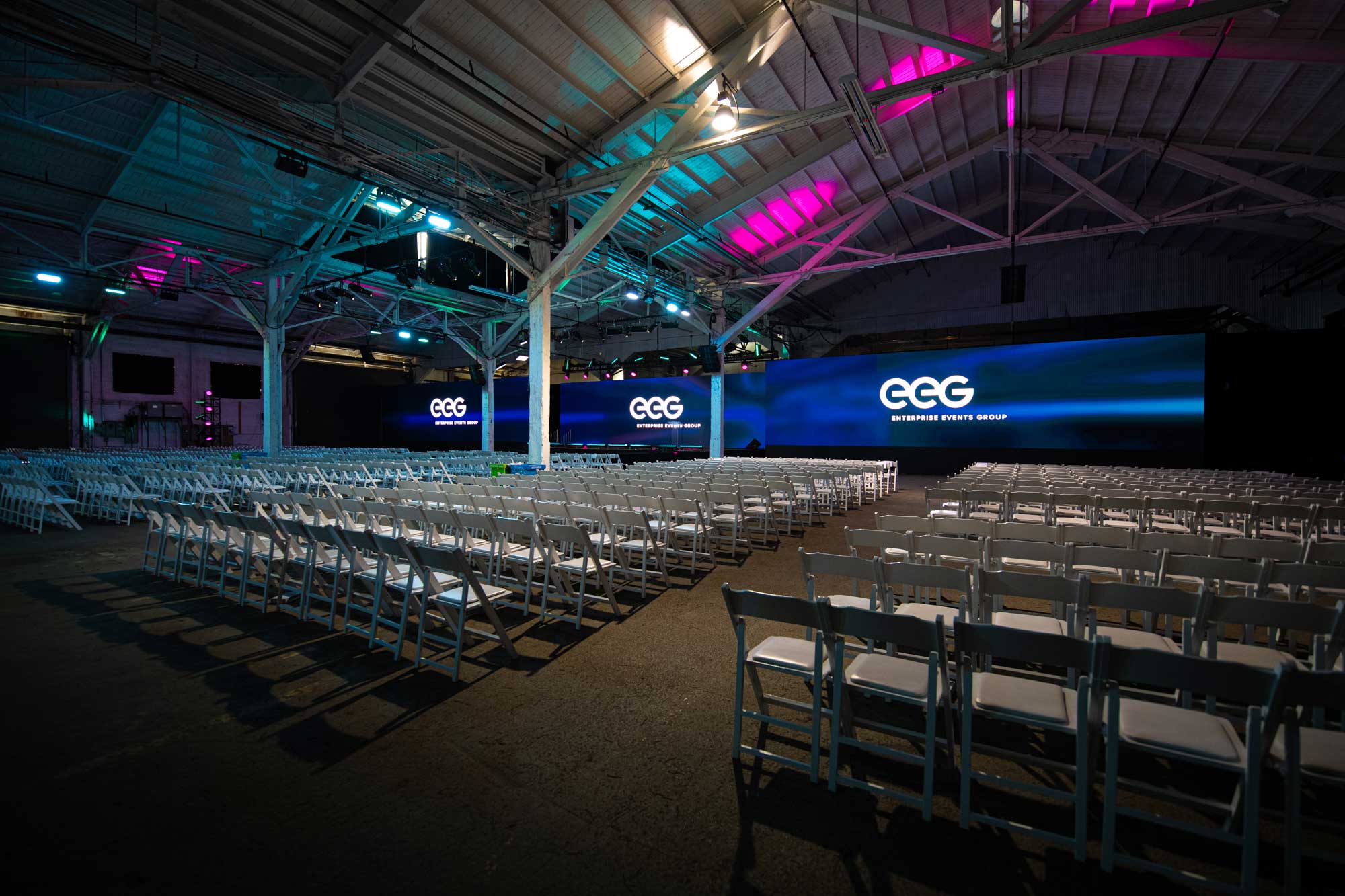 It starts with you and your business.
Proven expertise
More than 25 years in the industry. Thousands of events. EEG delivers unparalleled expertise and brand experiences.
Bulls-eye storytelling
Driven by insights, we get to know your business and your customer so every event moment fuels engagement—and positive business returns.
Tech-first focus
Built on Salesforce, the EEG Event360 platform easily integrates with your systems while streamlining the attendee experience and maximizing event ROI.
The business of corporate events today.
87%
of CXOs believe in the power of live events.
(Bizzabo Blog)
24%
of total annual marketing budget is allocated to events by the average CMO.
(Forrester)
65%
of brands say events and experiential programs are directly related to sales.
(EventMarketer)
See how we transformed the world's largest cybersecurity event into a virtual experience.
Our story started over 25 years ago.
In 1995, Matt Gillam and Rich Calcaterra founded EEG with a vision for "every-detail-matters" event planning. From boardrooms to stadiums and everywhere in-between, EEG's holistic approach has delivered exceptional experiences since then. Our 95% customer-retention rate isn't too shabby either.
Let us help you shine.
Event management is all about our relationship with you — our clients. We're in this to make *you* and your business, successful, full stop. We've got you covered from the get-go. Putting on an event is a heavy lift. Here are the top three reasons why going with EEG is a smart business move:
1. Less expensive.
Making internal teams balance their day jobs and event planning can be costly, and typically your event suffers. Say goodbye to budgeting missteps.
2. More experience.
Don't set yourself up for event snafus in front of your most important customers. EEG offers 25+ years of know-how, so your event is produced by a skilled team.
3. Lighter overhead.
Agency overhead is built into our rates, which are significantly lower than your corporate costs. And you never pay for any service you don't need.
EEG is an award-winning global leader in the event management industry. Our seasoned, passionate team delivers exciting, inspiring events that […]

Executives are often presented with important staffing decisions to support the ebb and flow of their business plan. Live events, […]

The most successful hybrid events seamlessly marry smart digital aspects of your program with live, "you had to be there" […]